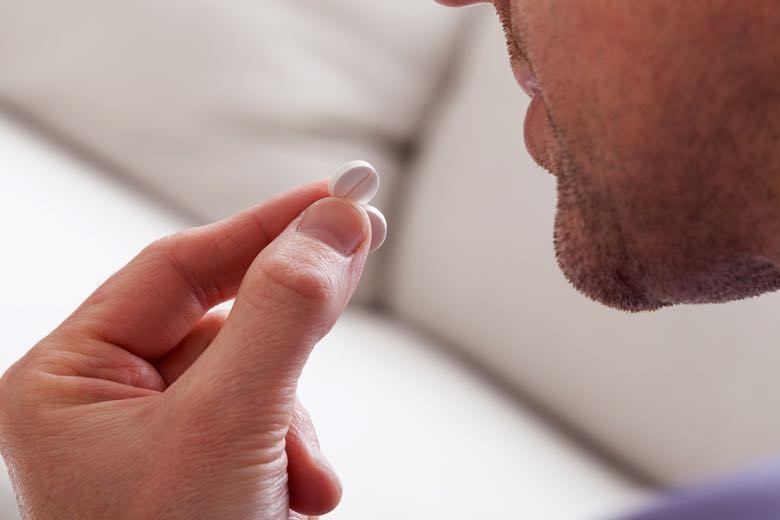 Oral medications for erectile dysfunction
There are several commonly-used oral medications used to treat erectile dysfunction. These are called PDE-5 inhibitors, although there are important differences among the different drugs. They need to be taken before planned intercourse (from 25 minutes to an hour) and work for various periods of time (from 4-5 hours to 36 hours). To work, they require sexual stimulation. Your doctor can suggest which one may be most appropriate for you, also considering any other medications that you may be taking since there may be interactions and side effects. Taking some drugs (nitrates or alpha-blockers) together with these medications is contraindicated, mainly due to the risk of severe hypotension.
Fatty foods and alcohol can interfere with some medication's effectiveness. The most common side effects include headache, indigestion, flushing, nausea, nasal congestion, effects on vision, dizziness, back pain, muscle aches and abdominal pain.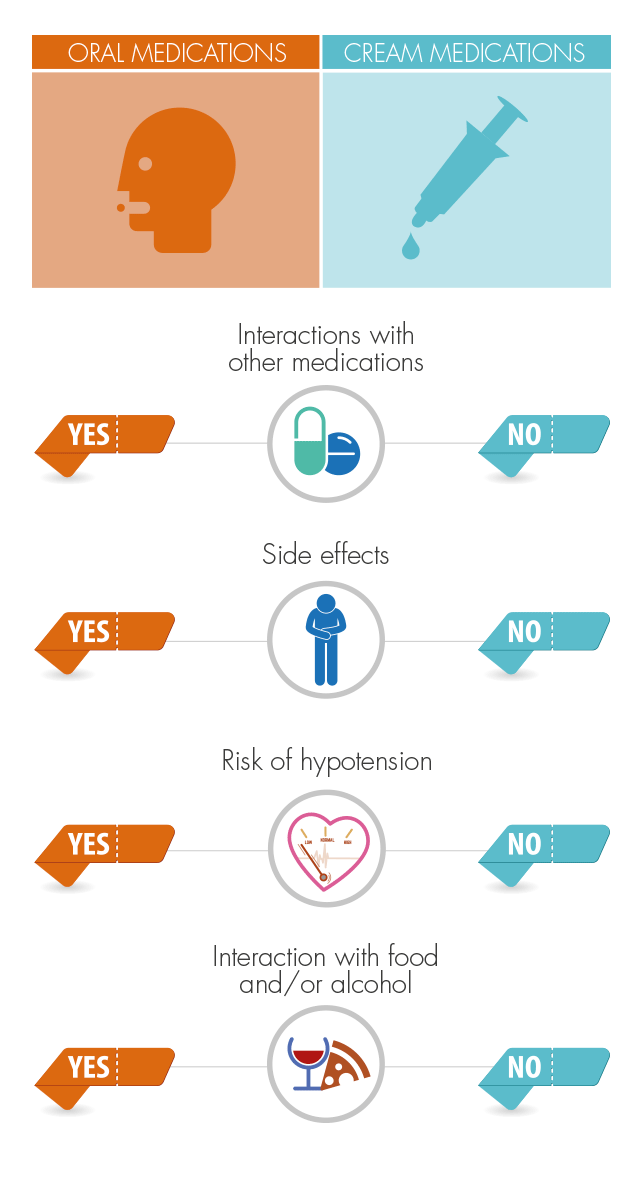 Burnett AL. Evaluation and management of erectile dysfunction, in Campbell-Walsh Urology, L.R. – Kavoussi, et al., Editors.
2012, Saunders: Philadelphia. p. 721-748.
Guidelines on the management of erectile dysfunction. British Society for Sexual Medicine 2013.
Available at the website: http://www.bssm.org.uk/downloads/BSSM_ED_Management_Guidelines_2013.pdf
Hatzimouratidis K, Eardely I, Giuliano F, et al. Guidelines on male sexual dysfunction: erectile dysfunction and premature
ejaculation. Update 2015. Available at website: http://uroweb.org/wp-content/uploads/14-Male-Sexual-Dysfunction_LR1.pdf